New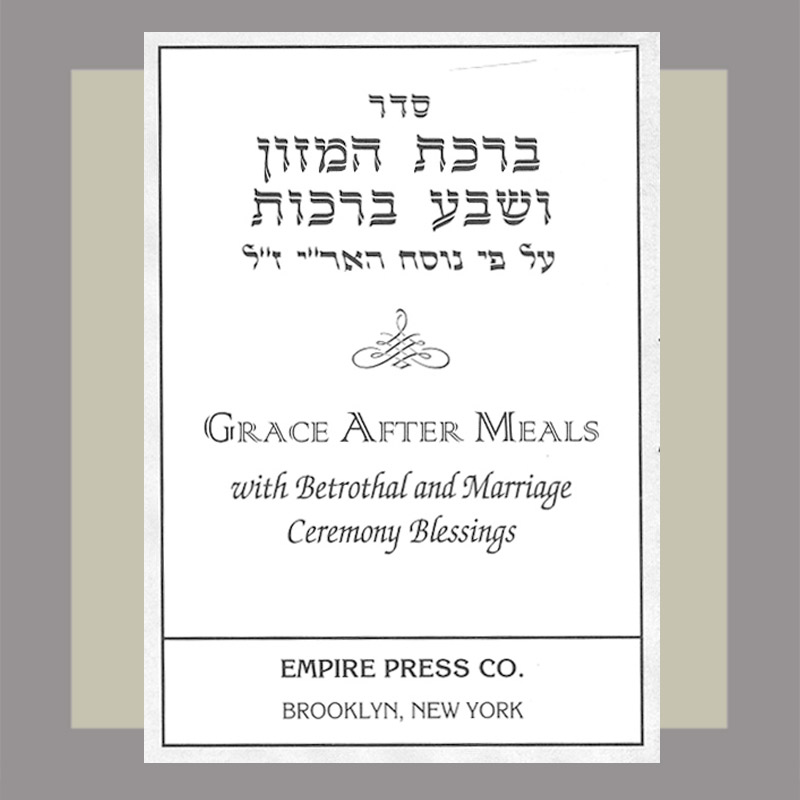 Birkat Hamazon
Pages/Panels: 64 Pages
Size: 2 1/2" X 3 1/2"

Nusach:
Chabad (Ari)


Minimum order: Must buy 112 pieces
Setup Charge: $25.00

Please Note: The appearance of colors shown may vary to what is displayed on your screen
Birkat Hamazon and Sheva Berachot only, Hebrew/English. With plastic holder add 0.15. - Limited time on Special Deals.